Museum Masterpieces Coin Series
Museum Masterpieces Coin Series
Museum Masterpieces Coin Designs from the Mint of Paris
The Museum Masterpieces coin series of the Monnaie de Paris, or Mint of Paris, began in 2017.  This is to be a three-year coin program.  The coins are being produced in both gold and in silver.  Each year will concentrate on a style of art.  There are two coins coming out annually.
The obverse of each of the coin shows a composite view of several major museums of France.  The coins feature significant works of art found in the museums.
While the coins of this year may be of the baroque style, which coincides with the European Silver Programme topic, it is at this time unknown if the coin will be in the European Silver Programme, but 22.2 grams may be too small to qualify as crown size, a program requirement.  So, perhaps we will see another coin featuring baroque art or architecture.
Museum Masterpieces Coin Series Art Themes
The Three Art Styles Being Features
The three art styles being featured in the Museum Masterpieces coin series are Renaissance, Baroque, and Impressionism.  The year of 2017 could be considered the year of Impressionism.
The 2017 coin featuring Venus de Milo depicts the famous statue that now is part of the collection in the Louvre.  The statue, which was obtained by King Louis XIII after its discovery at Mlo, was gifted to the Louvre.
The other 2017 coin is Le Dejeuner du L' Herbe, by Edauard Manet.  This piece, an oil painting, influenced artists who worked in the impressionism style.  It is in the Museum d'Orsay.
The Museum Masterpieces Coin Series Obverse
A Common Obverse Featuring Museums of France
The obverse of the Museum Masterpieces coin series features the Musee d'Orsay, the Louvre, the Hotel Sale' which houses the Picasso Museum, the Hotel Biron, the Rodin Museum, and the Centre Pompidau.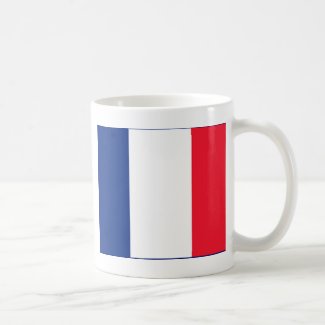 The 2017 Coins
2017 Museum Masterpieces Coin Details
Both of the 2017 coins were minted in silver, and also in gold. The coins are all struck with a proof quality finish. The silver coins weigh 22.200 grams each, and have a purity of 0.900.  The gold coins have a purity of 0.999 fine gold.  These are all very low mintage coins.
While not part of this series, there is also a coin featuring Auguste Rodin on one side and "The Thinker" on the other side.  And, for art on coins, there is also the Sower series.
The Mint of Paris has over one thousand one hundred years of minting experience, and is committed to high quality.



Please visit Black Spaniel Gallery Coins to see out inventory.  Also, we have other informative articles, and will continue to add articles at Black Spaniel Gallery Blog.
Please see the cookie statement that show cookies are required for tracking for affiliate programs and ads on the page where this appears on our website. Also, there are links back to products for sale that require cookies to properly process the orders.
.